SEALANDAIR Collection
Purposeful everyday Swiss Made watches consisting of superb materials & craftsmanship
SEALANDAIR Women's Collection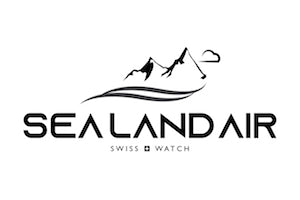 Right Timepiece For Any Occasion
SEALANDAIR watches exceed expectations by keeping up with your active lifestyle. Swiss quality, at an affordable price, to be worn every day.  The perfect timepiece for yourself or as a gift!
Swiss Made Quality & Reliability
Manufactured to official Swiss Made regulations. A designation representing quality craftsmanship, technical competence & innovation. All evident in our aesthetic design, engineering & assembly.
2-Year Warranty
Timely & Fashionable
Whether by Sea, Land or Air SEALANDAIR watches make a statement not only today but for future generations. A measurable difference in quality, look & feel.
SEALANDAIR Swiss Watch | Sea, Land & Air Adventure
A purposeful collection of everyday Swiss Made watches consisting of superb materials & craftsmanship